If there is a dessert that makes the world go round and that almost every culture has adapted it to their own, that is ice cream.  Ice cream is rich and creamy, perfect for the heat of summer while being made from the cold like the winter, and is perfect at any time of the year. The countries that consume ice cream the most, ironically, are the ones with the coldest temperatures.
In Puerto Rico, considering we have nice weather all year long, we are ice cream lovers. There are many local brand producing unique flavors and adding all the creaminess to our lives. For this National Ice Cream Day, we decided to honor a few of them. If you have the chance to visit Puerto Rico, you must try some of their flavors.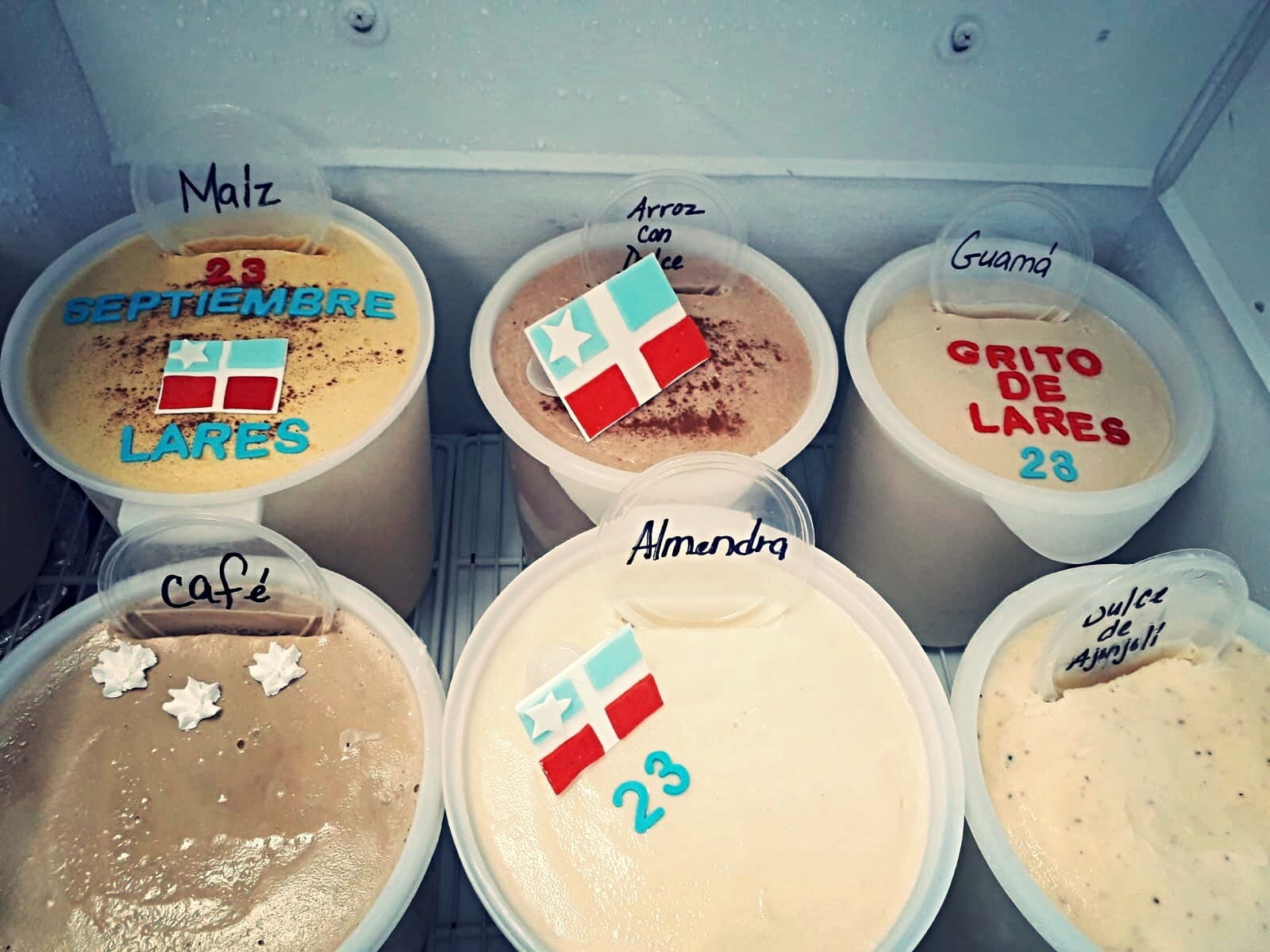 If there is a traditional Ice Cream Parlor in the island, that one is Heladería Lares. Located in the town center of Lares, this parlor have been serving Ice Cream for more than 50 years. It is recognized not only in Puerto Rico but worldwide for its peculiar flavors such as Rice and Beans, Garlic, and Avocado. If you visit the island, you certainly need to visit Lares and try some of these ice cream flavors.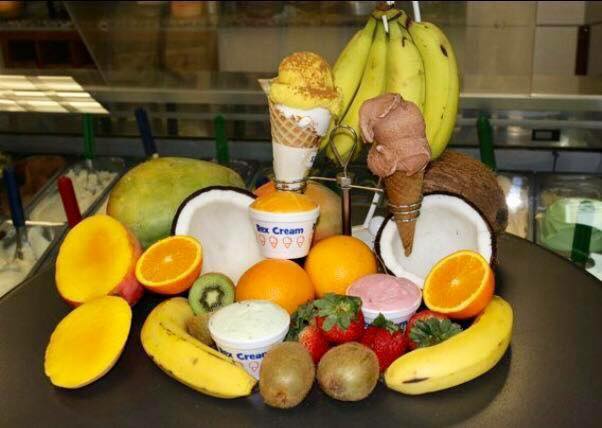 In the 60's, Antonio Louk, a Chinese immigrant who was established in Cuba came to Puerto Rico and opened the first Rex Cream in the island located in the town of Mayagüez. Their rich ice cream made with local fruits such as tamarind, passion fruit, soursop, among others made them become one of the favorites in the island. You can find Rex Cream locations in many town centers around the island including Mayagüez, Arecibo, Guayama and Caguas. If you are an Ice Cream Lover, this is definitely a must!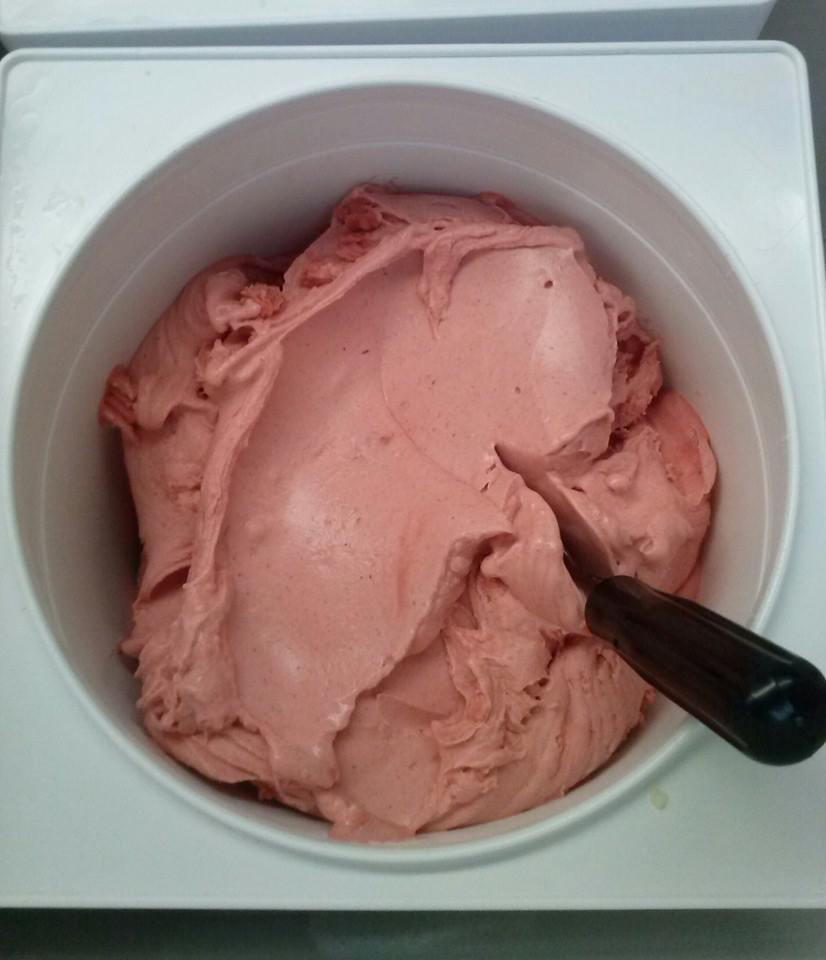 If you want to try a rich local ice cream without going too far, then Heladería Georgetti is the place. Located in la Plaza de la Convalescencia in Rio Piedras (just a few blocks from the University of Puerto Rico), this place preserve the tradition of our artisan ice cream made of local fruits. Heladeria Georgetti is easy to access if you take the Tren Urbano and stop in the Rio Piedras station.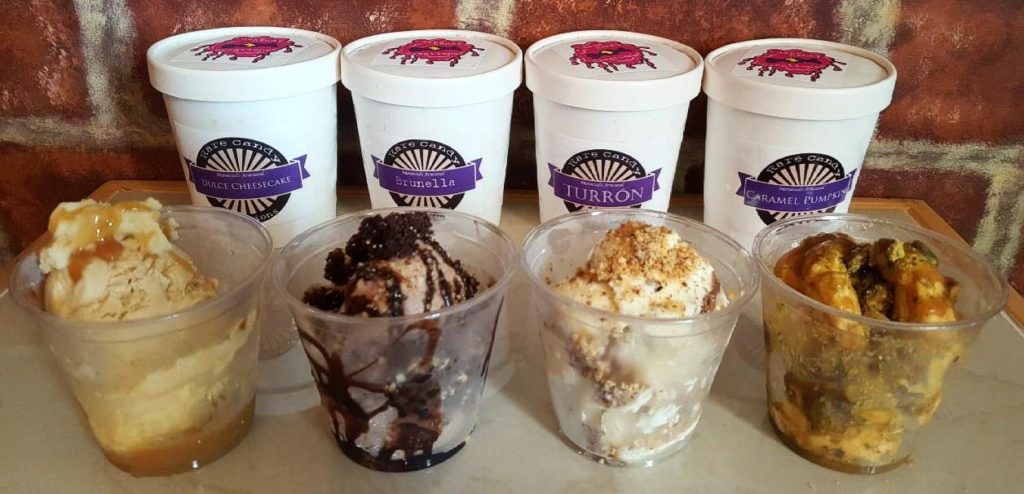 When it comes to the newest Ice Cream places in Puerto Rico, Rare Candy Creations has definitely made their thing when it comes to innovate in flavors. Located in Old San Juan, Rare Candy was the first local parlor to make Ice Cream delivery around the island. Their unique flavors consist in creations such as Boozy Cheesecake, Key Lime Pie Mojito, Vodka & Sprinkles among others. If you are up to try these creations, you need to visit Rare Candy Creations.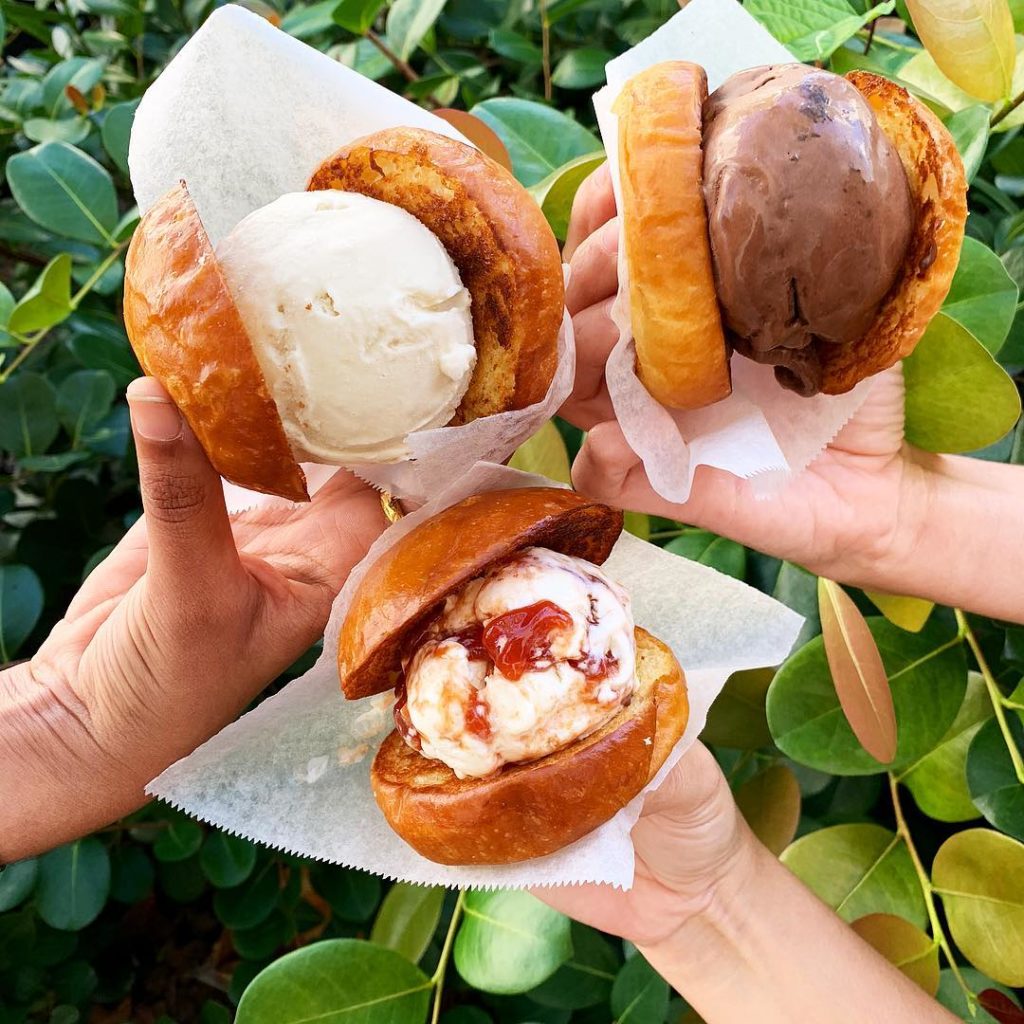 Via Lactea is an artisan ice cream small business started in 2015 that has created their own spot with unique flavors and vegan ice cream. Their creations include flavors such as Vegan Chocococo Brownie Bliss, Goat Cheese & Guava, Dulce de Leche among other. You can spot them at different pop ups around San Juan or in Café Regina. 
One of the fastest growing small businesses in Puerto Rico is definitely Señor Paleta. Señor Paleta has been serving fruit and creative popsicles since 2014. They have expanded their business all around the island and recently, they have opened a location in the Florida Mall in Orlando. Some of their flavors include Strawberry Mojito, Passion Fruit, Pineapple, Coconut, Choco Brownie, Nutella, among others. If you visit the island (or Orlando) you should definitely try their popsicles.
Is there any other local ice cream that we haven't know about yet? Share with us in the comments!