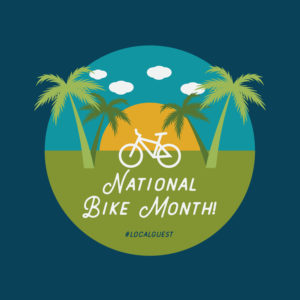 During this month of May, we have been celebrating National Bike Month. This celebration is sponsored by the League of American Bicyclists and celebrated in communities from coast to coast. Established in 1956, National Bike Month is a chance to showcase the many benefits of bicycling — and encourage more folks to giving biking a try. In Local Guest, in honor of this celebration, we decided to explore the Bike Trails you can do around Puerto Rico. Are you a Bike Trail fan? If you are planning your visit to the island, these are the Bike Trails you can't miss.
Piñones Bike Trail
Located in the town of Loíza, next to the International Airport and less than half an hour from San Juan, Piñones is one of the most iconic places you will find to do a bike trail. It has an 11 kilometer natural trail that takes about two hours to go through. If you're a traveler visiting us, you can rent a bike at COPI. Piñones has amazing stops to grab some food and some of our traditional bacalaitos (fried fish cod) and alcapurrias.
Also, while visiting Piñones, you might join us in a tour where you can learn more about Puerto Rican african heritage and learn some Bomba dance steps.
Campamento Piñones, Loíza 00983
Humacao Natural Reserve Bike Trail
In the Humacao Nature Reserve or Punta Santiago Reserve you will find a variety of things to do. In this trail, you might also be able to see some species such as sea turtles, iguanas, and Carey and Tinglar species, which uses this reserve as a nesting location.
One of the most remarkable things about the Reserve is the role that its community has played in order to preserve it. The neighbors of the Villa Palmira community resisted against stakeholders who were looking to make the reserve — that was totally polluted in the 70's — to transform it into a resort complex. The community fought to preserve it and clean it and persevered. In the end, the community was able to get the area designated as a reserve, which is still a major victory for a community on an environmental issue.
St #3 km 74.3,
Humacao, P.R.
Paseo Lineal de Bayamón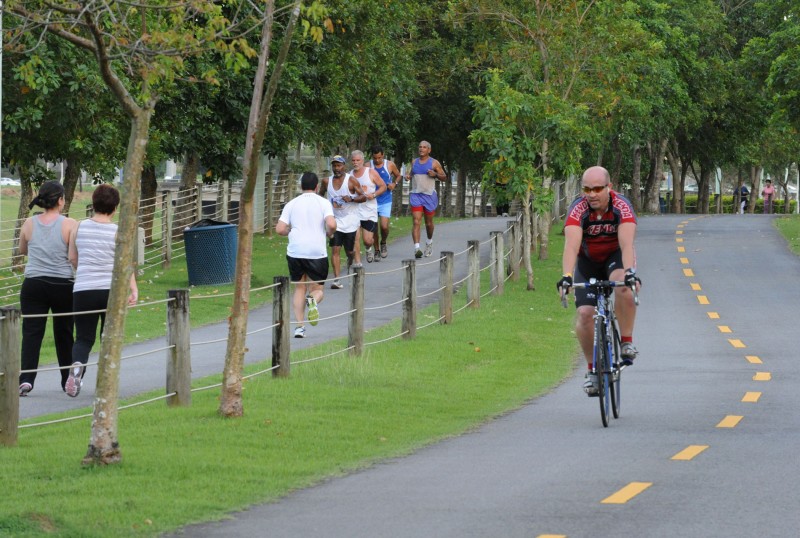 The Paseo Lineal of Bayamón consists of a 9km bike trail right next to the Rio Bayamón. The natural landscape in the middle of the city makes it a perfect escape of the daily routine and also something worth seeing in the island.
Carretera PR 177 y finaliza en la carretera PR 22, Bayamon, Puerto Rico
Paseo Lineal de Isabela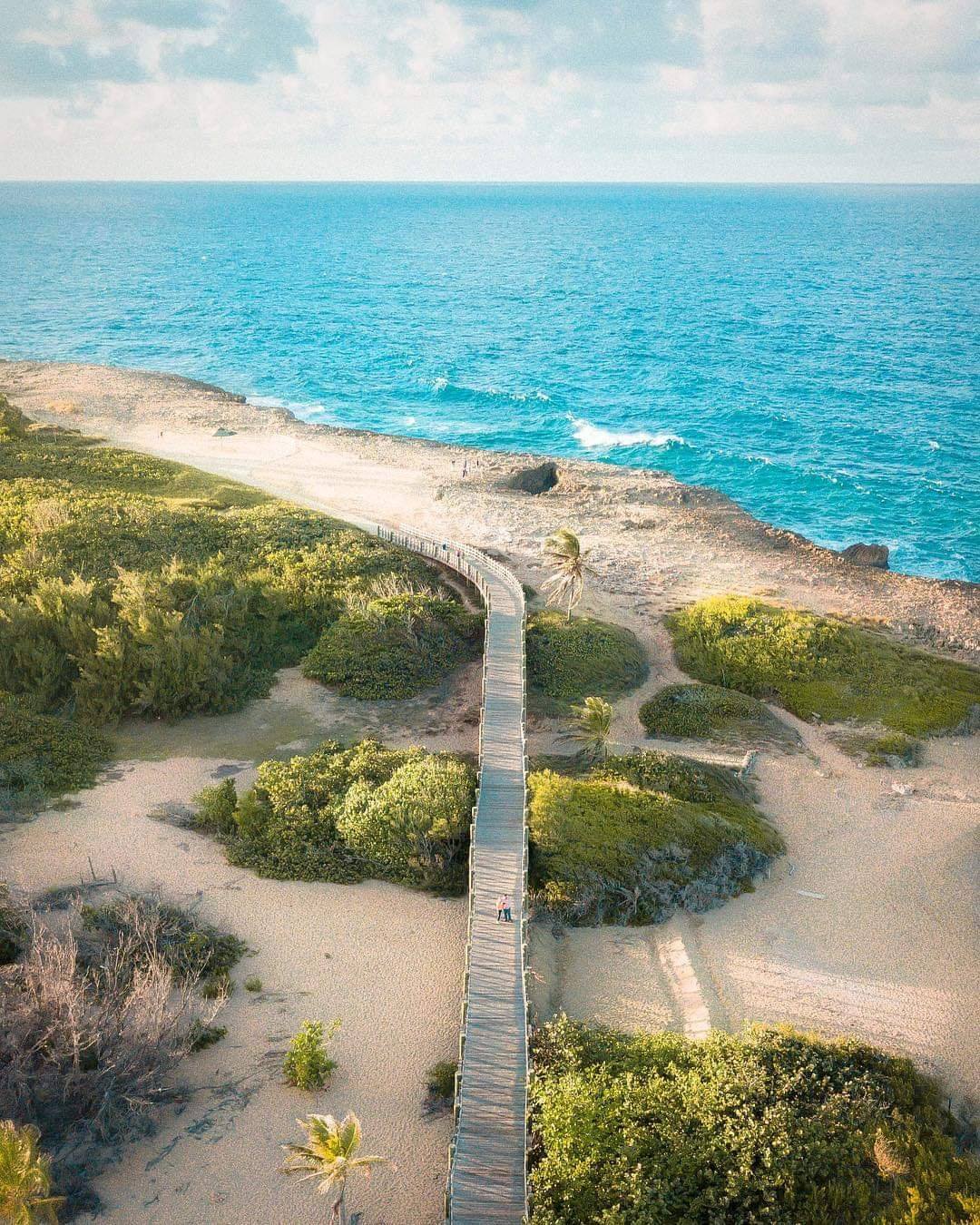 This bike trail is located parallel to the Road 466 and it takes to you to beautiful beaches in the area such as Jobos and Montones. Doing this trail you may meet along the way with joggers and surfers who also enjoy this route. The route is 7.25 km long and you can find great places to stop by and eat or also, you can actually make a stop for the beach.
Road 466 Isabela, P.R
Julio Enrique Monagas Park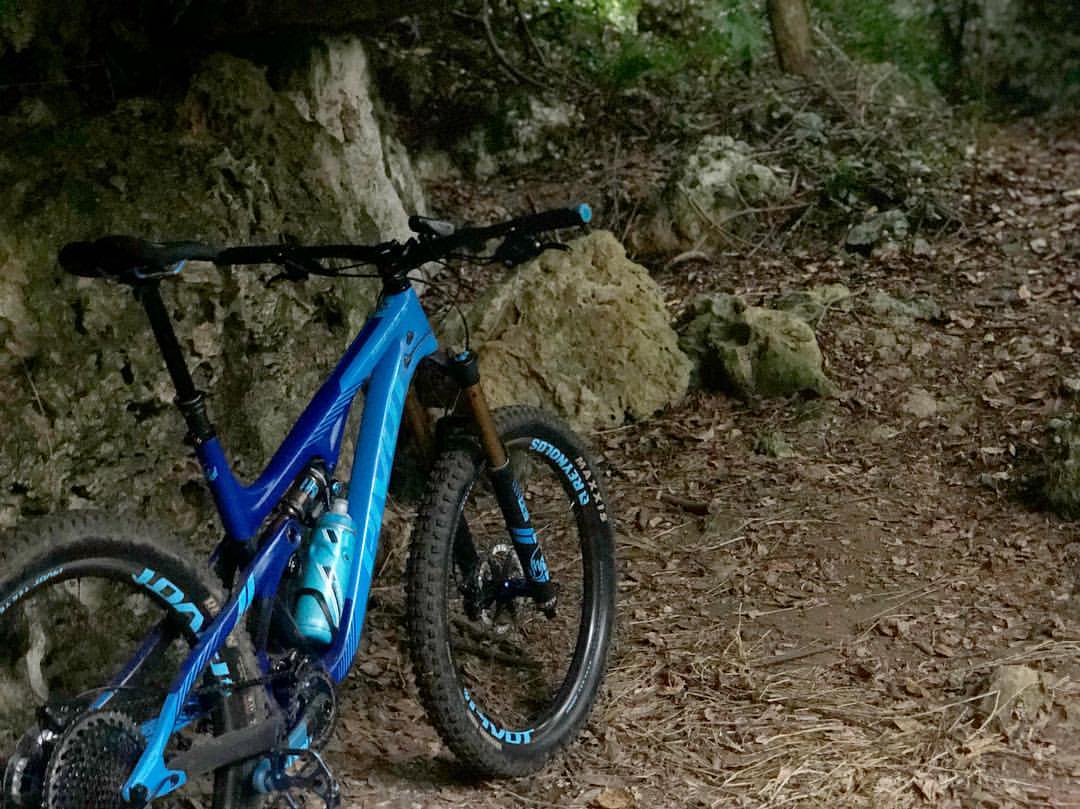 If you are looking for more than a bike trail, this is the place. The Julio Enrique Monagas Park used to be a storage for munitions during World War II. Nowadays, its serves as the perfect natural place to practice mountain bike. Other activities that many people do in this park is rapelling. If you need adventure and love mountain bike, definitely this park is an option.
Dir: St #28, km. 4, hm. 2,

Centro Indutrial Luchetti, 

Bayamón, P.R. 
Tel: 787-269-6600
Do you know any other bike trail in the island worth seeing? Let us know in the comments!